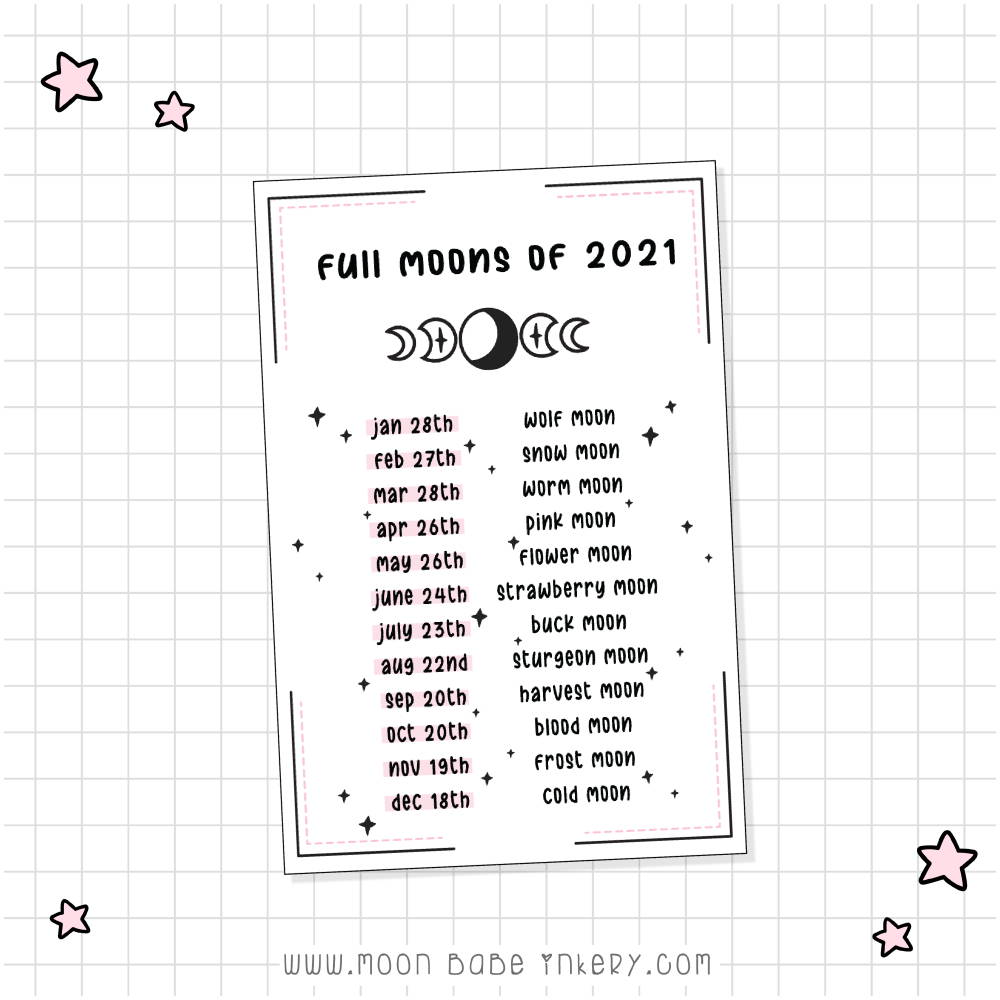 moon rituals & chill? Now you can with our FREE 2021 Full Moon Calendar printable
free shit Saturday is back! Get hand crafted freebies for planning, organizing, creating and more.
This Saturday we're kicking it off with our 'full moons of 2021 journaling card' giving you all the full moon dates & moon names for the year of 2021.